Damselfrau, "Witch", 2019

Damselfrau
The first exhibition this autumn opens in connection with Trondheim's cultural night on the 13th September, with the London-based artist Damselfrau invited to initiate the season. Damselfrau is the alias of Trondheim born Magnhild Kennedy, who moved to London in 2007. The artist is best known for her fantastic masks, the first of which were made for costume balls and clubs, spaces which function as rallying points for drag, fashion, street culture, costume and theatre. This cultural melting pot is reflected in Damselfrau's masks; craft, fashion, design and art find a coherent form. Damselfrau's inspirations and references fuse into a distinctive and dreamy expression, creating situations which dissolves the boundaries between fiction and reality.
Perhaps it is the fantastical and dream-like universe of Damselfrau's that appeals to so many people. She has participated in a series of international exhibitions, and her masks have found their way onto the theatrical stage. International artists such as Mø, Røyksopp and Erykha Badu have featured her work in their performances. The masks have appeared in music videos, worn by performers as diverse as Beyoncé and Daphne Guinness, the British artist and fashion icon. Damselfrau has collaborated with Louis Vuitton, and been featured in Vanity Fair and Vogue. The latter listed her inVougeworld: 100 pushing boundaries as one of the top hundred talented individuals transforming style, beauty and culture globally.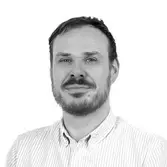 Damselfrau, "Duus", 2016.

Damselfrau

Damselfrau "Mustang Z", 2018

Damselfrau