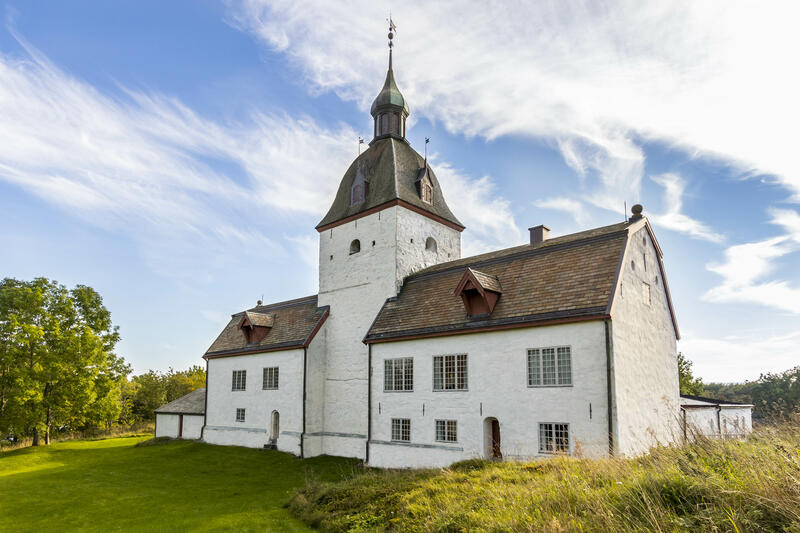 History
Ingerd Ottesdatter was one of the manor's most significant and colourful owners. She played an important part in Norwegian history, notably in the implementation of the Reformation. It was during her time at Austrått in the 16th century that the main building was raised.

VISIT
The manor is open to the public every day during the summer season with free entry to the courtyard, café and shop, and guided tours (usually in norwegian) inside the halls and chapel.
Summer season 2022 is now over, contact us for other visits.
DIRECTIONS
Austråttborgen's adress is Borgveien 6, 7140 Opphaug. There is a parking space right next to the manor.
Going from Trondheim? Take the ferry (number 800 / 805) from Trondheim Hurtigbåtterminal to Brekstad (about 60 minutes). Taxis are waiting by the arrival, and will transport you to Austrått. Preorder at (+47) 72524810. 
If you prefer to go by bicycle from Brekstad to Austrått, it will take about 30 minutes. You can bring your bicycle free of charge on the ferry, but please note that bicycles and the like can not be prioritized if the ferry is full.